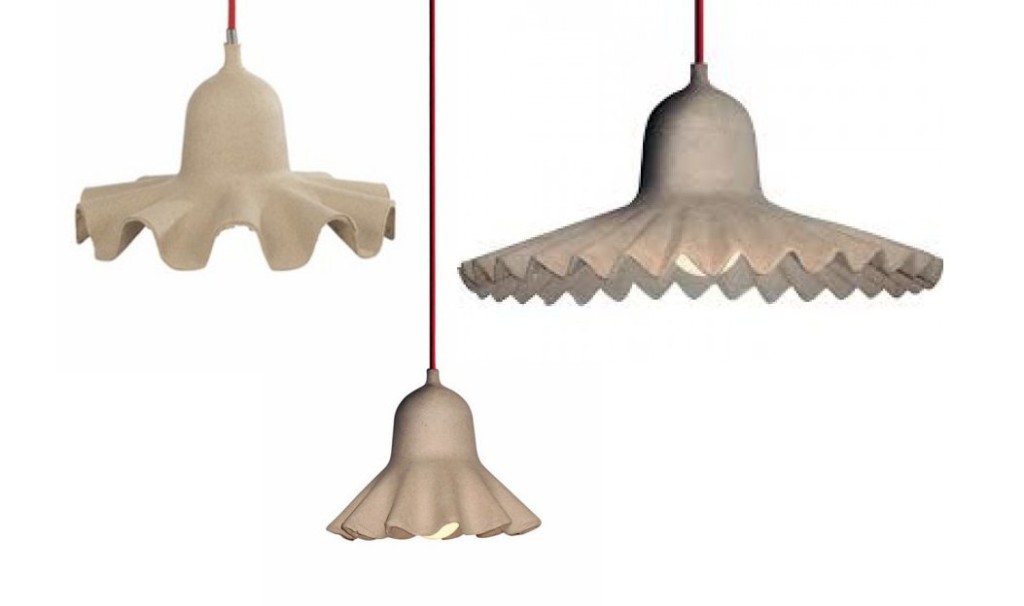 On first glance,  Egg of Columbus is a deceiving name to give to a light fixture.   It is a genius idea for environmentally friendly lighting. The lamp's name refers to a tale about Christopher Columbus.  He challenged some of his critics to stand an egg on it's end.    When the men failed to make the egg stand on its end,  Columbus as the tale goes, simply tapped one end of the egg on the table to flatten the tip, succeeding  where they had failed.   This challenge was said to be in response to statements that other men could have just as easily sailed to the new world.  The point  being made by Columbus was that after he had shown the way, others would have no trouble following.   Egg of Columbus refers to those simple moments of brilliance or creativity, revealing, with the help of hindsight, an obvious solution
References to Columbus'  Egg can be found in literature, music, anime culture and indie rock.  Even The Great Gatsby made mention of the egg. .
There is nothing Gatsbyesque in my story, only recycled paper, similar to that used in (wait for it) egg cartons, and an extremely creative use for waste.  In hindsight, such a simple idea.   Taa Dah…….The Egg of Columbus.  Comes in 3 sizes, and a bright red fabric cord.